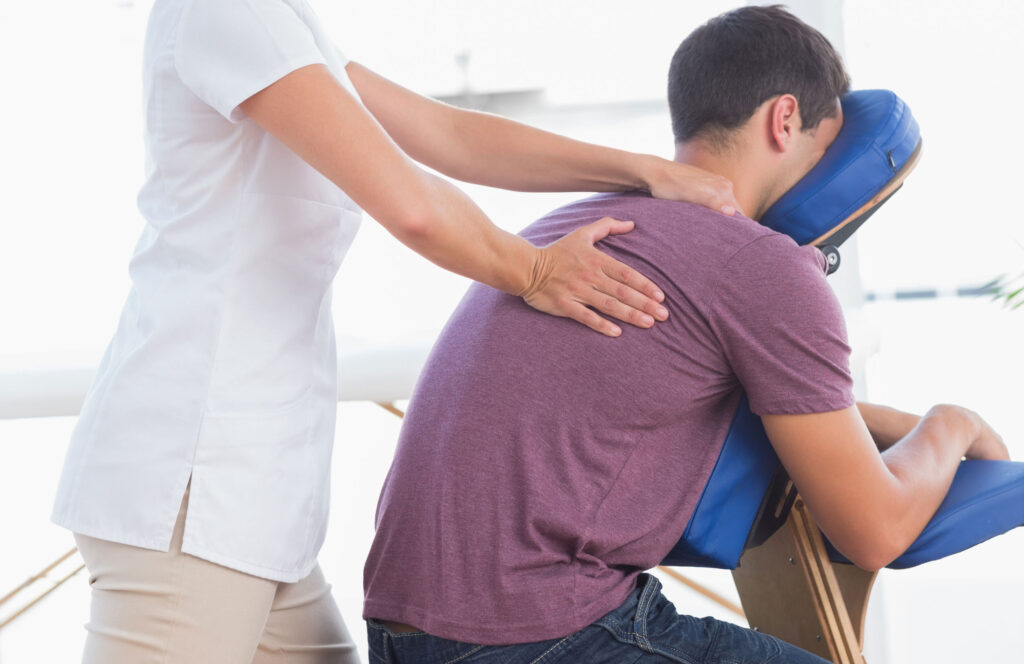 Employee Massage Days-Show Your Appreciation!
Employee Massage Days are a day for you to give your employees a break from their normal routine, express your appreciation and to help ease their stress.
Employees Love It!
Your employees will love being pampered and having a short break to relieve their tension, re-boot their bodies and minds to promote productivity. They also get a chance to experience a wellness habit which over time can change and improve their mental and physical health significantly.
 There is No Cost!
The program is completely free of cost to you and your employees. For us it's "marketing through touch". It gives our healthcare professionals an avenue to expose their services. For you, it's a nice way to boost morale, show you care and provide a wonderful service to your team.
How it Works
We bring an ergonomic massage chair on-site for up to 3 hours. Larger companies may qualify for the service across several days. We provide you with a sign-up flyer to post for your employees to schedule appointments, one every 10 minutes. Pick a date or two on your calendar in the next 8 weeks and click the "schedule" button below and you are all set!
We do all the work, you get all the credit!
Schedule An Employee Massage Day