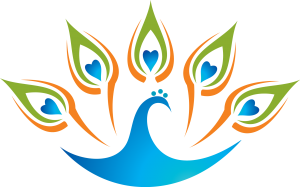 "Employees participating in a wellness program tend to be more productive, have better morale, have lower healthcare costs, lower rates of absenteeism, and have fewer workers' compensation claims."
"Thank you for coming out to Mt. Joy to speak to our associates. Your presentation provided everyone that attended with helpful, relevant information on how to keep our minds and bodies healthy through diet and stress management techniques. Not only were you knowledgeable, but your dedication and passion to wellness and living a healthy lifestyle was evident in your presentation and in my opinion contagious! We would love to have you back in the future!
"As a society we're becoming more aware of the benefits of being healthy and that's becoming part of our workplaces as well as our homes."
"On behalf of Country Meadows Retirement Communities, I would like to thank you for your lunch & learn seminar to our home office staff in July. The presentation was very inspirational, entertaining, and motivating. It's quite clear that you are extremely knowledgeable and passionate about what you do, and we truly enjoyed the presentation."
"We love having you come to Prelude Services.  We always have a great time and our employees enjoy getting useful information to help them live a healthier life.  Thanks again and I look forward to having you back!"
"Thank you from the staff at the Pennsylvania Association of Realtors for the excellent lunch-n-learn presentation on Nutrition & Stress Management.  Your knowledge, passion, and energy were really encouraging.  We had many of positive chatter in the halls, and we look forward to welcoming you back in the near future."
"The Traditions of Hershey staff is very appreciative for the time that Central PA Workplace Wellness contributed to our facility staff recently. The presentation was very professional and provided our employees with health-filled information that will allow them to have continued health and longevity for many years to come.  We strongly recommend their services to your company or organization without any hesitation."
"Thank you for visiting our office and talking to our staff on "Staying fit while you sit".  Your presentation was engaging and very informative.  I have seen our employees changing the placement of their computer monitors and keyboards.  We all seem to be moving about more and encouraging one another to stretch more, too! We would like to invite MWW back again in the near future."
"
I would like to thank you for the time and energy you put into our recent wellness presentation. It was spectacular! I have heard nothing but good reviews from everyone who attended. You did a wonderful job and we are looking forward to working with you in the future.
"
"On behalf of RWC, thank you for putting together and presenting a terrific seminar! The comments I gleaned from the attendees were positive and everyone seemed to be in a good mood. Free food from Subway will do that, I suppose, but your presentation style was largely responsible. By engaging our employees, using humor and a sense of lightheartedness, you were able to share facts with great success. There's a saying that energy you exude is reflected back (or something like that!) and I believe that is true. It looks like our employees took something aways from the meeting, so…mission accomplished!"
"The wellness presentation was excellent. You covered a lot of important health issues in a short period of time and you kept the presentation interesting and fun, too!  The employees left the presentation understanding how important nutrition is and how it affects their bodies.  Thank you for lunch, too, and the copies of your book. I look forward to having you come back to our facility for our next wellness presentation."
"On behalf of the Susquehanna Valley Surgery Center, I would like to personally thank you and your staff for the informative presentation held at our facility on Monday!  We appreciate your commitment to healthy living habits!  My entire staff commented at report the following morning how they enjoyed the presentation and hope to have you come back again in the future.  Thank you again for the learning opportunity; it was very well received."
"I loved the presentation on spinal health.  I was fascinated by the correlation between different vertebra, the areas of the body they provide nerves to, and how it affects pain throughout your body.  It is something I never knew or thought about but it makes complete sense.  The presentation was informative, organized, and easy to follow.  Dr. Madeira and his staff were excellent and the process for scheduling was easy. Thank you again!"
"On behalf of Spring Creek Rehabilitation and Health Care Center we would like to personally thank you for presenting a great in-service on "Nutrition and Stress Reduction". The staff thoroughly enjoyed it as one staff member was quoted as saying that "it was the best in-service program they ever attended". Your interaction with the staff was amazing. You were able to "capture" their attention and keep it throughout the program. Most of the in-services we present are always related to "resident care". This in-service was focused more on staff. This allowed them to take something with them when they left. They are asking "when are you coming back". The staff members that were unable to attend came to me and said that they only heard great things about your presentation and were inquiring when you were coming back. Indeed, you are always "welcome".
"
"Dr. Madeira's lunch and learn presentation "7 Wellness Secrets That Will Change Your Life" was an integral part of our organization's Wellness Week.  The presentation was engaging, understandable, and well received by our staff."
"He is such a good speaker and we were all impressed! Thank you sooooo much!"
"We greatly enjoyed having you come and present a wellness presentation to our staff. You provided us with many things to think about and a realization that so much of what we put into our bodies can have long term effects that we may not want to consider. Thank you for an outstanding presentation!"